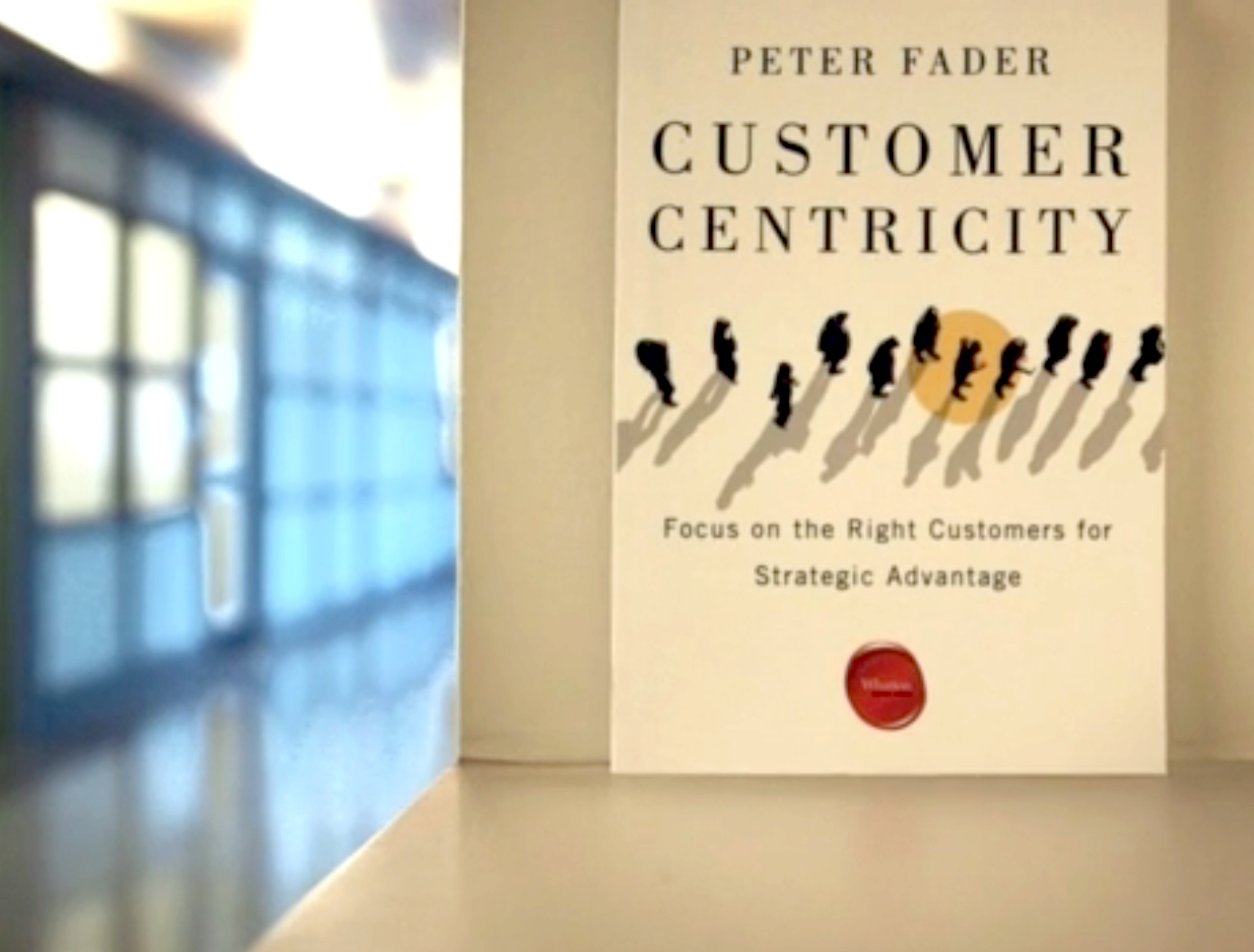 If you've ever sat through one of Wharton marketing professor Peter Fader's highly engaging lectures on the merits of a customer-centric business model (or read his book on the subject), then you know how quickly he's able to convince an audience that adopting this game-changing go-to-market strategy can trump a product-focused approach (from a profitability standpoint), and that – if done well – can create the conditions for longterm viability in the perilous, race-to-the-bottom age of commoditization that many companies are grappling with these days.
He'll also handily disabuse any naysaying marketing execs of the notion that using data is just about collecting numbers, driving the point home that simply having a CRM system in place is not where the work ends, it's where it begins – and leaving no doubt in their minds that if they think all customers are created equal, they have a lot to learn. Indeed, Fader is a maestro at shifting paradigms to embrace the power of data analytics for calculating customer lifetime value (CLV). But for this revolution in marketing strategy to truly take hold, theory must meet practice – and that's where the Learning Lab comes into play.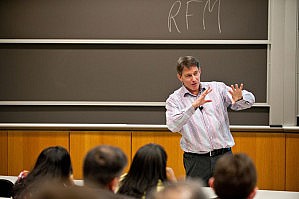 "It's one thing to have the underpinning concepts of customer centricity explained, and quite another to be able to see those concepts come to life in a very real way," says IT Director Sarah Toms. As head of the Learning Lab, she brought together a robust team of developers, research assistants, interns, and business consultants – such as acclaimed business strategy expert Todd Norris – to build a unique simulation that harnesses Fader's theories alongside extensive data modeling in service of a deeply immersive role-playing game. The intricate (and duly vetted) result of their efforts allows students to take the reins as CMO of a struggling company and implement a customer-centric business model, exploring and measuring the impact of customer acquisition, retention and development initiatives over a nine-year period.
"I decided to approach this project by stepping into the shoes of our students," Toms explains, noting she took Fader's MBA and exec ed courses on the subject (in addition to reading his book – twice) to prepare for the endeavor. Blown away by the power of his lectures, she recalls thinking "Yeesh… How on earth is anything we produce in the Learning Lab going to make the learning experience for his students any better than this?"
That singular question became her guide – and a key performance indicator – as Toms and her team waded into one of the most complex simulation projects they'd worked on in years. The answer eventually presented itself, she says, about three-quarters of the way through her ad hoc semester. "The lecture was on CRM, and students began asking about the practical side of all their weeks and weeks of learning. It was by hearing all their thoughtful concerns at that point in the course that gave me most of the ideas for what we needed to accomplish in the Customer Centricity simulation."
CRM: You're Doing It Wrong
According to the Book of Fader, running a customer-centric organization is about tapping CRM data to identify and, in turn, get a 360-degree view of your most valuable customers – then using that info to enhance their customer experience, in addition to making as much money from them as possible over the long-run while finding more customers just like them.
And therein lies the rub: Customer Relationship Management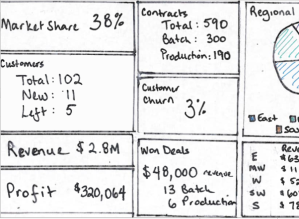 should represent a firm's front-line efforts to better understand the unique characteristics and expected value of its focal customers so as to better allocate resources. But, though most companies already have the software, they aren't implementing it as a tool for profit mining. Big mistake, Fader teaches his students – CRM, quite simply, is customer centricity put into practice. For Toms, this meant making its mastery a key part of the simulation.
The experience created in the Learning Lab over the next year begins with players being welcomed to their new role as CMO at Hartnow, a 3D printing company that rode its product-centric strategy into a sales rut within the first five years. Then, guided by what they've learned in the classroom and armed with a highly interactive CRM dashboard, they commence the job of driving business back into the black and sustaining growth amid an ongoing flurry of challenges, opportunities, and fiscal feedback affecting the bottom line.
Their goal is two-fold, reflecting the core tenets of a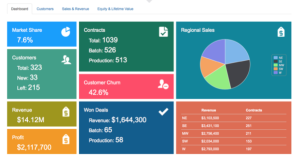 customer-centric MO: Identify the most valuable customers and maximize their CLV, while also finding and attracting new customers with similar qualities.
Without giving too much away, suffice it to say that "winners" learn to embrace and further develop that dashboard through various investment choices throughout the game. The resulting accrual of CRM data offers them the ability to deeply analyze various performance metrics in order to inform future strategic decisions, and invariably proves to be a determining factor in their success (or failure).
CLV: Learn It, Li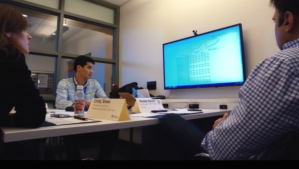 ve It, Love It
The Millennial generation of students taking Prof. Fader's marketing courses are graduating into a commercial era like no other. At the same time, industry veterans are encountering the challenges they'll face – e.g., commoditization compounded by technology, the advent of "micro-moments," and consumers being more demanding than ever before – head-on. These pressures have cracked the product-centric business model's very foundation, shifting the growth burden from R&D to Marketing. And lest you think otherwise, according to AdAge, the verdict's already in:
"CMOs are charged with making their companies customer-obsessed – so they can win in an age where customers are highly empowered. But the irony is that many marketing shops themselves are not customer-obsessed.

And therein lies the first strategic priority for CMOs in both b-to-c and b-to-b markets: reorienting marketing as a prerequisite for making their companies customer-obsessed… Marketing's relevance and performance is now predicated on putting the customer at the center of the universe."
Yep, the world has changed and companies must change with it. What remains in the wake of the ol' blockbuster-idea paradigm are the relationships that companies have (or don't have) with their customers and having the tools, means, and know-how to capitalize on them. The Learning Lab's Customer Centricity simulation provides all three to students and stalwarts alike, teaching today's marketers to excel in customer acquisition, customer retention, customer development, and – perhaps most importantly in the eyes of a data guru like Fader – to embrace the right kinds of quantitative metrics with no hesitation.