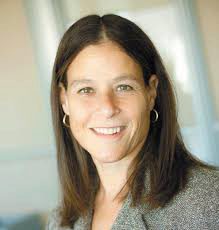 Developed in partnership with Barbara E. Kahn, a foremost retail expert and marketing professor at The Wharton School, Pivot or Perish is a cutting-edge business simulation that puts the fate of a legacy department store in students' hands as they strive to modernize its traditional customer strategy and thrive in today's ongoing retail revolution.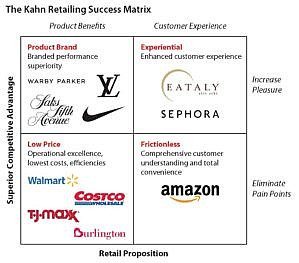 The game's underlying framework (based on Kahn's award-winning book) demonstrates two key principles of marketing – customer value and differential advantage, which are embedded in the professor's acclaimed "Kahn Retailing Success Matrix."
Players will come out of this engaging, immersive, team-based experience with a much deeper understanding of how to gain a business edge through providing customers with "something they value from someone they trust" – and doing it better than the competition.
*Please note: Although this simulation is set in the world of retailing, the principles taught and learned through this simulation can be applied in many different industries.
The Game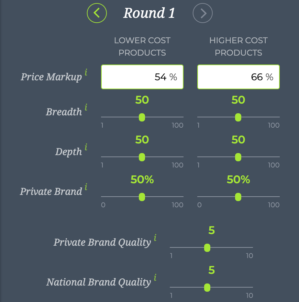 In recent years, radical changes in retail have been revolutionizing shopping in every way. As Amazon and other disruptors continue to offer ever-greater value, customers' expectations continue to ratchet up, making winning (and keeping) their business all the more challenging. For many retailers, these changes will push customers permanently out of their reach – and their companies out of business.
Students role-play as executives for a major department-store chain, using the Kahn Retailing Success Matrix as a method and an organizational tool for plotting strategies and providing a superior competitive edge to what is offered by the competition (six other major retailers in the sector).
Round over round they must experiment with data and feedback, deciding on their strategic advantage and maximizing their company's market value. Will it be more pleasure and benefits for customers, or less pain and inconvenience? How will they do it better than all the rest? Ultimately, they must determine the best way to dominate the marketplace by besting the competition in at least of Kahn's success quadrants.
If you're interested in using this game or would like more information, please reach out to us at learninglab@wharton.upenn.edu.
The Book
Featured in The New York Times, Bloomberg, and Vox, The Shopping Revolution offers a "brilliant analysis of the disruptive effect that Amazon is having on the retail industry [reveals] how stores can fight back in order to survive," according to Forbes' Walter Loeb.
SILVER WINNER, IBPA BENJAMIN FRANKLIN AWARDS
FINALIST, 2018 FOREWORD INDIES BOOK OF THE YEAR