PennSTART™ is an online simulation through which incoming Wharton undergrads learn to assess and solve many of the challenges that all college students face at one time or another – with a specific focus on resilience, tenacity, time management, and self-empowerment.
It allows users t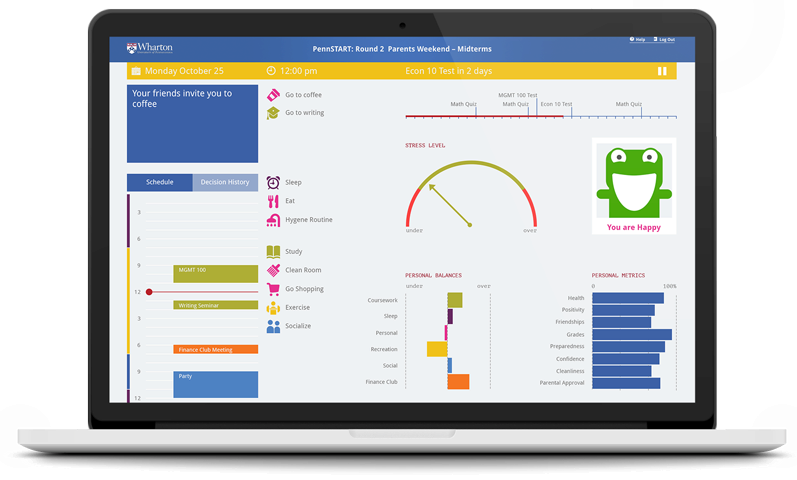 o craft their vision of the ideal first semester (from classes to extracurricular and co-curricular activities) and play out this version on a virtual platform, where they can see the impact of their choices on both academic performance and personal well-being.
PennSTART is an instructive – and fun! – preview of what incoming students should expect at the university level, in addition to offering valuable guidance on how to best prepare for the unique challenges and opportunities that await them. The future is bright, but it's also more complex and demanding than ever before, making it mission critical that freshmen develop the insights and tools to manage time, resources, and challenges effectively – and completing this highly engaging, customized sim ensures they are primed for success in college and beyond.