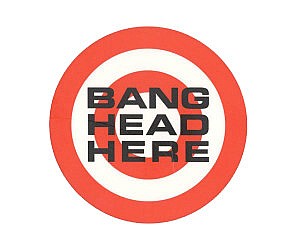 …Hey. Where did everybody go?!
Relax. When it comes to workflow efficiency or best practices, this is not a trick question. But it's also not a question you're ever likely to hear. That's because people rarely ask for – or voice – an honest opinion on bad, bloated, or outdated processes. They're just something we grudgingly don in order to get our work completed.
Truth be told, it's oftentimes easier to bear the burden of "that's just how it's always been done" than to actually address the flaws of ill-fitting processes directly.
However, as part of my new role with the Learning Lab I've been given a unique opportunity to do just that. This need was born out of the Lab taking on an ever-increasing amount of multi-day simulations (such as the Executive Development Program) that require gritting through the bad stuff in the heat of the moment, while thinking of ways we could definitely do it better in the future. And just as you'd expect, I've found that tackling baked-in redundancies or antiquated inefficiencies can be a delicate dance between helping and offending. I've also learned that altering a process requires a process all of its own…